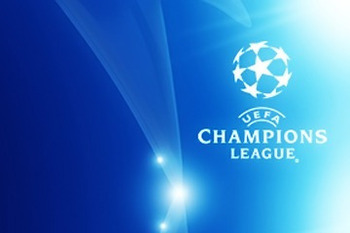 GROUP STAGE FORM – DWLWWD
Group A was the toughest group Spurs could have hoped for. But if anything, it's only galvanised the side more as they're now used to what their potential opponents are about. The squad also know they can beat the best teams in Europe if they put their mind to it.
Spurs are the 'Rubin Kazan' of this year's tournament. Not so much for beating a big team away from home, but beating a big team when most had doubted their credentials leading up to the tournament.
Looking back over the scorelines of Spurs' group games, I couldn't have asked for a better group to be honest. It only forced better football out of Bale, Modric, Gallas and Gomes when it counted.
Admittedly, Spurs' first ever Champions League campaign was nearly ruined before it began in the playoff stage against Young Boys [of Bern]. The away trip was more of a Gory night than a Glory night for Spurs as they found themselves on the back foot. In the first half, cheap loss of possession and bad positioning in the defence allowed three goals to effortlessly slip past Gomes in the first half. Bassong replied before half time with a header. Near the end of the game, Pavlyuchenko reduced the deficit further with a great strike from distance to make it 3-2 at full time, but still leave Spurs with all to do in the second leg.
At White Hart Lane, it was a totally different story. I was there to witness it for myself. The Young Boys hardly strung an attack together. Spurs dominated from start to finish. A hat-trick for Peter Crouch with a controversial goal from Jermain Defoe thrown in for good measure.
Spurs are a Jekyll-Hyde team at the moment. The Hyde side comes out on away games while the Jekyll side comes out at home games. Spurs didn't win a single away game in the group stage or the playoffs; yet they remain undefeated at home, even against Italian treble champions [and current title holders] Internazionale and Dutch Eredivisie champions FC Twente Enschede.
Against Inter Milan at the San Siro, Spurs floundered for a full 45 minutes and were being torn to shreds by Wesley Sneijder and Samuel Eto'o. It was 4-0 by half time, so inevitable thoughts about being destroyed 8-0 by the end were firmly in the minds of Spurs fans everywhere.
What was completely against the grain was a newfound 'not-quite-done-yet' attitude in the second half….well…Gareth Bale anyway. The defence did tighten up, but the man of the moment for the Lilywhites was Bale, who took advantage of what can only be described as a bout of Inter tiredness and got three goals within the final ten minutes using the same open space. – Hyde
On the rematch White Hart Lane, he made an example of right-back Maicon once again to put goals on a plate for Crouch and Pavlyuchenko. – Jekyll
The icing on the top of the cake was that Spurs had come out on top of the group.
Moving onto Spurs' chances of winning the tournament, as I said before, great at home, but highly concerning away. I have to say, if it wasn't for the fact Spurs are at home for the second leg, the last 16 may have been my idea of where the fairytale would end. Gareth Bale has sustained a back injury and is a major doubt for Tuesday's game. However, Van Der Vaart may be available and Niko Kranjcar has filled the left wing position with superb zest, despite the constant poo-pooing of him from his manager.
Pavlyuchenko may also start in place of the injured Peter Crouch, which is fine by me as he widens Spurs' attacking options from wing attack to central play.
As for AC Milan, the big concern for their squad will be the absence of first-team favourites such as Gianluca Zambrotta, Andre Pirlo and ex-Tottenham fringe player Kevin-Prince Boateng. However, both teams will have some of their best players remaining.
For AC Milan, top players like Ibrahimovich, Ronaldinho, Robinho and Pato should be available.
For Tottenham Hotspur, Defoe, Dawson, Gallas, Gomes and Lennon will be available.
With all these injured players in both teams, the game is anyone's to win. So it actually makes the fixture all the more juicy and exciting.
An away win at the San Siro is the key to Spurs' progression into the Quarter-Finals. Then at home, it should be plain sailing. Any stage after the last 16 which Spurs get into will only mean a major bonus to fans and extra kudos points from other clubs in the football world.
My mouth is watering already!
FOR A FULL PREVIEW OF ALL OTHER CHAMPIONS LEAGUE CLUBS, VISIT – http://bleacherreport.com/articles/545869-uefa-champions-league-power-ratings-whos-going-strong-whos-gone-pete-tong
Follow @TrfficTottenham