Tottenham and Everton will battle it out for the signature of Miroslav Klose this summer.
Klose 32 is regarded as one of the greatest strikers the World Cup has ever seen, just one goal behind record holder Ronaldo of Brazil. Klose won the golden boot in 2006 and is available on a free transfer soon as his contract with Bayern Munich comes to an end.
Klose is thought to be keen on a move to the Premiership to end his career and both David Moyes and Harry Redknapp are aware of the situation and see Klose as a top striker with that would also bring some vital experience to the team. It is thought that both managers are set to pounce and Moyes could be ready to make the first move.
Harry Redknapp is keen to make some major changes to his striking options that could help propel Spurs back into the Champions League and we all know Harry loves a bargain. Moyes however looks for a bargain due to limited funds at the Toffees.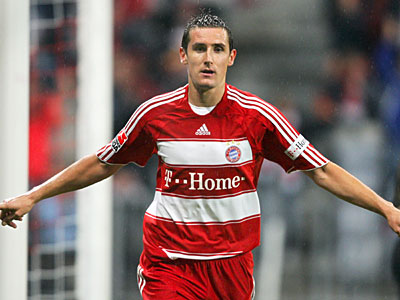 Follow @TrfficTottenham