We were linked with Ashley Young all summer long but with the Departure of Martin O'Neill from Aston Villa it left any hopes of a deal shattered. Tottenham were hoping to do a swap deal for the England winger but just a few days before the start of the new campaign manager Martin O'Neill stepped down.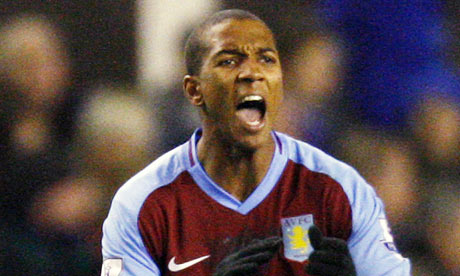 Spurs are now tipped to go back in January with an offer of a cash plus player deal, likely involving Robbie Keane and Jermaine Jenas. Daniel Levy and Harry Redknapp have both admired Ashley Young for a long time and if a deal could be completed would inject even more pace to the Spurs midfield. With Lennon on the right and Young on the left, that is enough to frighten any team in the league.
Levy is willing to match the players wages of around £65,000 a week if he can offload Keane and Jenas. Young was said to be interested because of Champions League football but come January hopefully we are still in it, however I think Tottenham are the more likely club to finish top 4 again this season.
So come January after a relatively quiet summer for Tottenham untill the final day maybe we will get down to business early, if there are any problem areas in the team then it will be highlighted and hopefully ammended in the January transfer window. A move for Ashley Young only adds fuel to the speculation that Harry would like to have Bale as his permanent left back.
It's a bit early on to say there is any truth in this but it wouldn't surprise me if we did go back for Young, a lot can change between now and January.