(Goals at bottom of article)
Happy days being a Spurs fan, I actually bet my mate a tenner we would do better than them in this seasons Champions League competition, after half an hour of the Young Boys game he sent me a text telling me to get his tenner ready, how things have changed since then.
Tonight was a night where I think most of us felt confident right from the word go and the lads put in a performance and got a win without really having to move into top gear.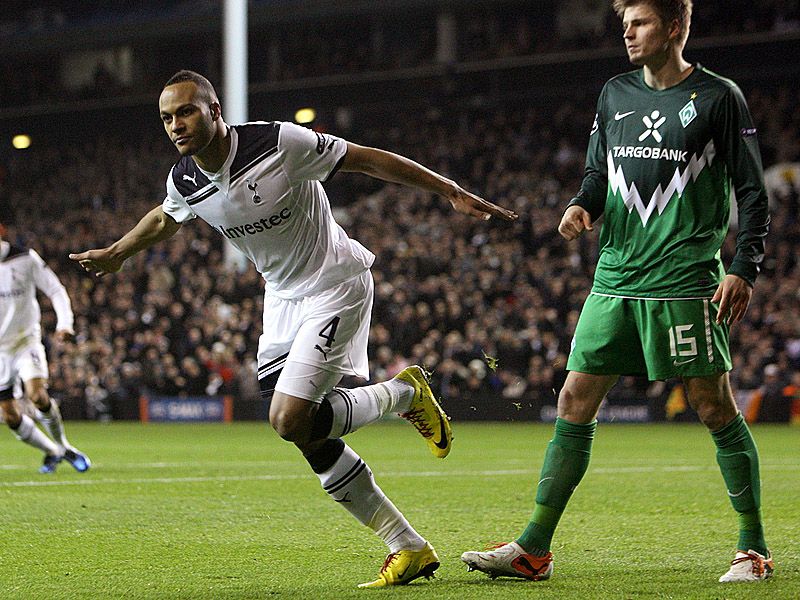 The ever improving Younes Kaboul got his second goal in as many matches before Luka Modric hit a Van der Vaart style goal against Villa with a lovely dummy before slotting home. Spurs could even afford the luxury of a missed penalty by Bale before Crouch made it 3-0 and sent Spurs into the knockout stages.
So we had the hardest group out of all the English clubs and we have sailed through. Is just qualifying enough or do we want top spot and hope for a kind draw in the next phase. Should Harry still field a strong team and hope to beat Twente or get a point that will see us top the group and improve our chances. I think he should, I would love to play the likes of Barca or Real Madrid but would like to progress one more round before that happens.
Whatever happens from now on, we have done ourselves proud, Rangers and Celtic have only qualified once in however many attempts, we have done it in style at the first attempt. Even Arsenal have yet to qualify and we have done it with a game to spare in a group which had some big European teams in, including the Champions.
Was happy with Aaron Lennon tonight, he seems to have the confidence to beat the last defender and put the cross in, he didn't rush his crossing he picked out his man on two occasions and got two great assists. Younes Kaboul and William Gallas are getting better and better, game by game and now seem to have formed a good partnership at the back. Younes will become one of Europe's top defenders, he has all the attributes, once he can keep his concentration for 90mins I have no doubt of that.
All in all a good team performance, everyone had a decent game and done their job and more importantly won their individual battles.
Coys!!!