Dear Younes Kaboul,
Let me start off by admitting that – in your first spell at Spurs – I wasn't particularly blown away by many of your performances when you first joined. They weren't the best games of your career. Not much to say apart from maybe a sprinkling of decent games. But sadly not much else.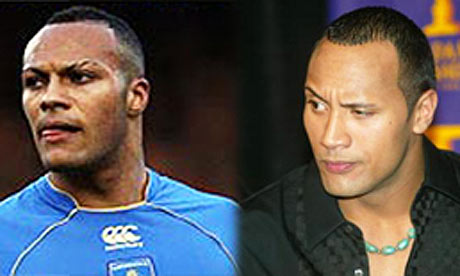 Then you slinked off to Portsmouth without many of us noticing you were gone. However, you weren't really gone because Portsmouth hadn't actually paid the transfer fee. So Harry took you back into our arms claiming you had been something of a "late developer". Boy, he wasn't joking about that.
Judging from past memories, I was feeling a little edgy about you being placed straight into the midfield against Everton in the thick of a serious top-four race, a pivotal time in our history. Some moves you made weren't keeping me from colouring my pants a darker shade. But I have to say, your ability has now improved a lot more back at The Lane.
Within weeks of that bumpy encounter, you've become a solid replacement for the injured Vedran Corluka at right-back, making some great tackles and strangely enough, you even set up Peter Crouch's vital goal against Manchester City with a whipped cross to send Spurs into the Champions League.
So with that, I apologise for being a harsh critic of you this year and rather prejudicial in your first season. As it turns out, I see you now as a blessing in disguise. Someone there when needed to step up. The 125th Anniversary game against Aston Villa in 2007 was actually well received by me. The goal you grabbed against Aston Villa on the 125th Anniversary of the club in the last minute, which was rather useful in making the occasion a happy one. Then you stepped up once more to help Spurs into the Champions' League for the first time in years.
I therefore doff my hat to you and hope you stay as you have just contributed to the writing of a shiny new chapter in our history, as well as yours.
Thank You(-nes).
Yours Sincerely,
DaveYid (plus a few others I'm sure).