The more and more I see Younes Kaboul play for Spurs the more and more his displays impress me. He seems to be developing and maturing into a fine defender. There is no doubt he still has a way to go but he has all the basics and things that held him back during his first spell at Spurs seem to have been eradicated from his game.
I think the Spurs fans first took Kaboul serious last season during that crucial Manchester City game when Kaboul had a fine game and even set up Crouch for the winner. Since then he has played centre half or right back whenever asked by Harry and make no mistake it is not easy changing your position every week. I think he has done this well and can be proud of his performances, he seems to make very few mistakes these days as his maturity to the game is coming to light.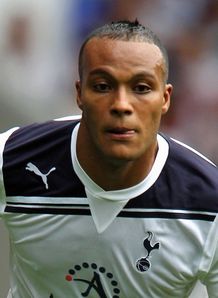 Younes Kaboul will still improve his game and could well be a top defender in time. Younes was happy to be back in the Spurs team after returning from injury, he said:
"I was very happy to start the game, even though it was a bit difficult because I hadn't played for a month," Kaboul said on Spurs' official website.
"I thought we did well defensively but we couldn't win. I thought 1-1 was a fair scoreline and now we have to concentrate and focus on the next game."
So what's your thoughts on Kaboul, are you glad we signed him back off Pompey or would you rather we have left him there, personally I prefer him at right back than Corluka but I also believe that with the right coaching he can even be a very good centre back.
Follow @TrfficTottenham